Institute of Philosophy invites to participate in the round table "The world after coronavirus – Eurasian agenda 2030"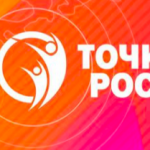 04.06.2020
Round table "The world after coronavirus – Eurasian agenda 2030" will be held on June 5, 2020 at 3 p.m. within the framework of International project in the field of public diplomacy "Growth points". The round table is organized by the Institute of philosophy of the NAS of Belarus, association "Promoting the development of integration, international socio-cultural and business cooperation", and autonomous non-profit organization "Institute of Russian abroad".
Experts and participants of the project "Growth points" are invited to discuss the following issues online:
– What the Eurasian Union should look like in 10 years: a positive image
– What will hinder the implementation of the positive "Eurasian Agenda 2030": risks and challenges?
– Does Eurasian integration need youth and does youth need Eurasian integration?
To participate in the round table one needs to register on the website of the project "Growth points".