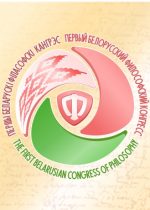 Work program of the First Belarusian Congress of Philosophy
In the program of the First Belarusian Congress of Philosophy, "National Philosophy in the Global World" – over 630 reports and presentations. They will be made within the framework of three international scientific conferences, a colloquium of researchers of the history of philosophy, a number of independent round tables, lectures and presentations.
On this page you can download the working program of the Congress. Before the event, small changes are possible in it, related to clarifying the personal plans of the speakers and the topics of their speeches, correcting technical errors.
To find the place of your performance, we recommend you download the program to your computer or mobile device, open it in an application intended for reading PDF files and search for your name (take into account the variants with the letter e and ё in Russian-language surnames).
If the congress program was opened directly in an Internet browser (for example, in Google Chrome), open the text search box in it by pressing the keyboard shortcut Ctrl + F and enter your name in this box.
Files to download

Working program of the First Belarusian Congress of Philosophy