Educational program "Green Sun" is included in the Top 10 of the most viewed profiles of the organizations of the NAS of Belarus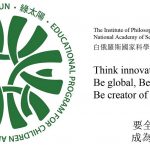 22.01.2019
The educational program for children and adolescents "Green Sun" is included in the Top 10 of the most viewed profiles of the organizations of the NAS of Belarus placed on the virtual exhibition of the NAS of Belarus and in the online catalog of developments of the NAS of Belarus. Creation of this rating was initiated by the Republican Center of Technology Transfer, one of the key tasks of which is to assist the subjects of innovation in the development and promotion of innovative and investment projects. When compiling the rating, there were used the services "Google Analytics" and "Yandex. Metrics", which let to reveal the most viewed profiles of academic institutions in Russian and English. Among the profiles of organizations of the NAS of Belarus in Russian, the program "Green Sun" ranked fifth, in the rating of attendance of the profiles in English – it took the second place.
"Green Sun" is the author's program of additional education for children and adolescents at the age of 10-12. The name of the Program is inspired by the statement of J.R.R. Tolkien, according to which "It is easy to invent a green sun; it is difficult to create the world, in which it would be natural…", and awareness of the need to develop in modern children (future adults) the ability to solve complex, ambiguous tasks jointly and creatively. Among the competencies, the development of which is in the focus of the Program, there are the following: the ability to learn, think logically and critically, develop non-trivial solutions of problems, work in team, communicate and find a common language with people with different ideological and cultural attitudes.
The Program "Green Sun" was successfully presented at the First Chinese International Exhibition of Import in Shanghai (November 5-10, 2018), where it aroused the interest of foreign colleagues.
Additional information about the educational Program "Green Sun" can be found in the Catalog of innovative technological offers of the organizations of the NAS of Belarus, which contains the link to presentation of the project in Chinese and the link to the form of expression of interest in cooperation (http://ictt.basnet.by/ShowRequests/ShowTitlesOffCat.aspx?loc=1&ru=0&id=2458). The information about the Program is also presented on the website of the Institute of philosophy of the NAS of Belarus (http://philosophy.by/en/institute/services/green_sun/).