Belarus and global coronacrisis: challenges and prospects in the context of European and Eurasian integration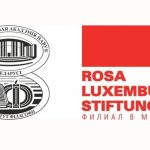 15.06.2020
Round table "Belarus and global coronacrisis: challenges and prospects in the context of European and Eurasian integration" will take place online on June 26, 2020 at 3 p.m. The organizers of the round table are the Branch of the Rosa Luxemburg Foundation in Moscow and the Institute of Philosophy of the NAS of Belarus.
The following issues will be discussed:
– Pandemic threat and Belarusian responses in comparison with the neighbors
– Socio-economic and political situation and mood in society
– Belarus in the European /Eurasian context: what's next?