The competition for young specialists in international affairs of the CIS named after Andrey Gromyko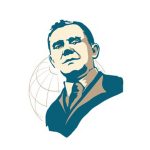 27.03.2020
Submission of papers for the competition for young specialists in international affairs of the CIS named after Andrey Gromyko is open. The competition is dedicated to the 75th anniversary of the Victory in the Great Patriotic War and creation of the UN. The competition is organized by the Association of Foreign Policy Studies named after A.A. Gromyko, Academy of public administration under the President of the Republic of Belarus, Institute of Europe of the Russian Academy of sciences with support of the Standing Committee of the Union State, Moscow State Institute of International Relations, Integration club under the Chairman of the Federation Council of Russia, Interstate fund of humanitarian cooperation of the CIS.
Students and graduates of higher education institutions, graduate students, scientists, teachers, journalists, analysts, business specialists, representatives of public organizations, diplomats from the CIS member states not older than 35 years old can take part in the competition. Application deadline is May 11, 2020.
Original unpublished articles (analytical notes, scientific reports) written independently by one or several authors are accepted for participation in the competition (not more than 30 thousand characters). They should be devoted to the following subjects:
modern international relations in the post-Soviet space, including the development of integration projects – the Union State of Belarus and Russia, the EAEU, the CIS, the CSTO;
the Great Patriotic War in the history of international relations;
diplomatic legacy and principles of A.A. Gromyko;
the role of the UN, its past and future in the system of international relations, the experience of interstate associations and integration;
preservation of the historical memory of the Great Patriotic War, the problem of distorting history.
The competition is interdisciplinary. The works that reveal the declared topics in the field of political science, economics, sociology, history, law, philosophy are accepted for participation.
Official website of the competition: konkurs-gromyko.org
Files to download

Положение о Конкурсе молодых международников СНГ имени А.А.Громыко

Информационное письмо Конкурс молодых международников СНГ имени А.А.Громыко