Институт философии приглашает старшеклассников к участию в международном конкурсе эссе по философии на английском языке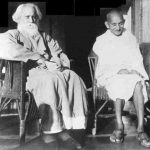 12.02.2020
Институт философии НАН Беларуси совместно с Факультетом философии и социальных наук БГУ и Белорусским философским обществом в рамках Международного олимпиадного движения по философии предлагают старшеклассникам принять участие в международном конкурсе эссе по философии на английском языке "Ahimsa; Tagore and Gandhi" International essay writing competition for high school students".
Конкурс организуется Центром Р. Тагора в Сербии и посвящён 150-летию со дня рождения Махатмы Ганди. Участникам конкурса необходимо предоставить свои эссе на одну из предложенных тем до 29 февраля. Правила конкурса не предусматривают каких-либо требований к объёму эссе, критерии оценки близки к критериям Международной олимпиады по философии, учитывающим: соответствие текста эссе выбранной теме (relevance to the topic), философское понимание выбранной темы (philosophical understanding of the topic), убедительность приводимых аргументов (persuasive power of argumentation), согласованность, последовательность, логичность изложения (coherence), оригинальность эссе (originality). Работы пишутся самостоятельно и высылаются на указанный в информационном письме адрес. Авторы лучших работ примут участие в заочной онлайн-сессии конкурса.
Подробности в информационном письме.
Files to download

Информационное письмо "Ahimsa; Tagore and Gandhi" International essay writing competition for high school students"