«Methodological Studies and the Development of Science»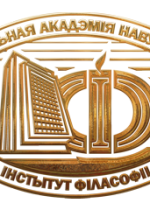 By the Day of Science in the Republic of Belarus the Institute of Philosophy has timed holding of the international scientific-practical seminar "Methodological research and development of science."
The event will be attended by scientists in speres of philosophy, methodology, logic, experts in the field of organization of interdisciplinary scientific and promotional teams. The agenda contains questions on the nature and trends of contemporary transdisciplinary science, especially modern scientific world-outlook, problems of formation of researchers' and sudents' methodological culture. The participants will discuss substantive issues related to the implementation of breakthrough research programs at the junction of the traditional themes of philosophy of human, his consciousness, philosophy of society and culture, and topical issues of the modern natural sciences, life sciences, engineering and technical creativity
Participants of the seminar will be representatives of the Institute of Philosophy of NAS of Belarus, higher educational institutions of Russia, Ukraine and Kazakhstan, expert organizations in these countries. For this we will organize video link between Minsk, Moscow and Ust-Kamenogorsk. This will make a presentation of the International Centre of methodological research and innovation and programs, created with the participation of Kazakh colleagues. There will be discussion of the intended cooperation program to promote contemporary philosophical and methodological knowledge in the processes of innovation development of society.